Tom Gates #14: Biscuits, Bands and Very Big Plans
Britain's favourite doodle genius and caramel wafer-muncher is back! Yup: Tom Gates and his band The DogZombies have some big plans that need to be actioned, like, NOW! First they need to catch a glimpse into Delia's secret diary. But that'll mean taking a BIG risk: snooping in her room! Oh, and then they're going to write a new smash-hit single. (Which means stocking up on essential snacks.) Plus, Tom's got to doodle as much as possible, especially when the pea-brained Marcus is watching! It's lucky Tom's fuelled by biscuits, or he'd never have the energy for it all…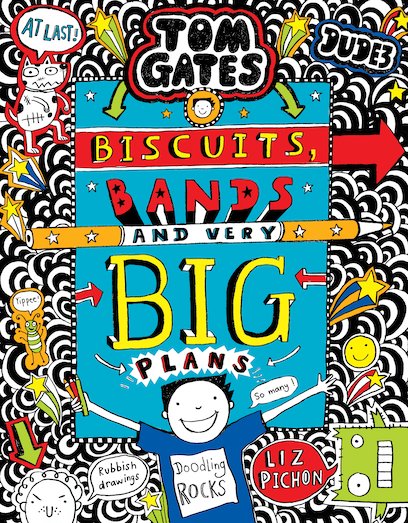 Aliens disguised as gym teachers want to attack Earth. We need a hero! Instead, we've got Luke. (Uh-oh.) He's equipped with a burning sense of injustice, a new pair of shoes and – well, that's about it. Oh, and just to make things even worse, NOBODYbelieves his warnings. Can he save the planet in a risky pact with a super-villain? Can he prove he's just as super as his awful brother, Zack? Can he even find his trainers…? On the face of it, things aren't looking terribly promising. But hey: Luke's first book won the Waterstones Prize, so maybe he's not a total loser after all.
The laugh-out-loud sequel to My Brother is a Superhero
Funny and original tale of superpowers and sibling rivalry
My Brother is a Superhero won the Waterstones Prize
Great for fans of Frank Cottrell Boyce or David Walliams
Skellig
Winner of the Carnegie Medal. Is it a bird? Is it a plane? Or is it an angel? When Michael finds a strange winged creature in his garage, a story of mystery and wonder unfolds… Michael has a new baby sister. But she's very sick – maybe dying. As his parents spend their days at the hospital, life seems lonely and uncertain. Then Michael finds an impossible creature: a winged man hiding in the garage. Is Skellig good – or maybe evil? Part owl – or part angel? Can he help Michael to save his tiny sister, and stick his broken world together again?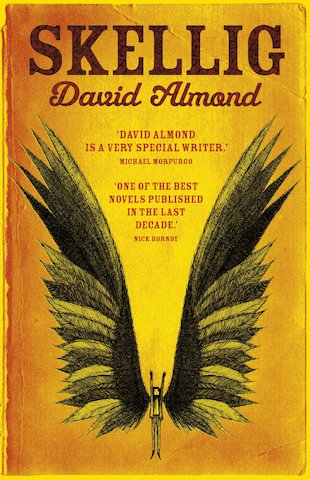 By the author of The Hunger Games, and every bit as awesome! All the danger, battles and terrifying enemies – UNDERGROUND! A laundry room is just for laundry, right? Err, not in Gregor's apartment block. His laundry room is a doorway into a vast subterranean world. When Gregor falls through a grate in the floor, he ends up in a frightening (but very thrilling) Underland. Giant bugs, massive rats, almost total darkness… If you're feeling nervous, we don't blame you. As for poor Gregor, he faces a destiny we really don't envy: a great battle involving an army of slithering rats!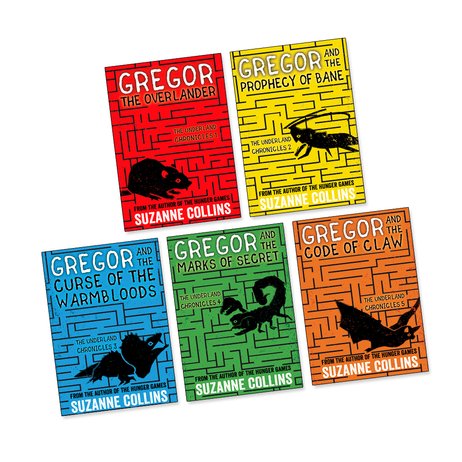 KEEP OUT! DANGER! It's 1943. Battles are raging across Europe. Now the shadow of war has come to Lily's seaside village in Devon. One day, all the people are told to leave their homes – no exceptions, no arguments. Soon the whole area is blockaded by razor wire and keep-out signs. What's going on? Well, behind the barbed wire is a top-secret zone where Allied forces are training for D-Day. But no one tells Lily's cat, Adolphus Tips, where he can and can't go. When Adolphus heads into the danger zone with Lily in pursuit, what they find behind the barbed wire will change their lives forever…