Book recommendation for EYFS & KS1.
Supertato: Evil Pea Rules!
The cheeky story of Supertato's small green nemesis. Psst! Here's a secret. Stories need heroes – but they also need villains to cause chaos. Step up the Evil Pea. He's not big, but he sure is bad. And now he's BACK – on his naughtiest ever mission to take over the supermarket! Does your favourite jacket spud superhero have enough eyes to spot what he's up to? Is Supertato's veggie army mighty enough to take this rogue pea down? Laugh out loud at this tasty new treat from a super-silly series: a celebration of the good guys – and the bad guys who let the heroes shine!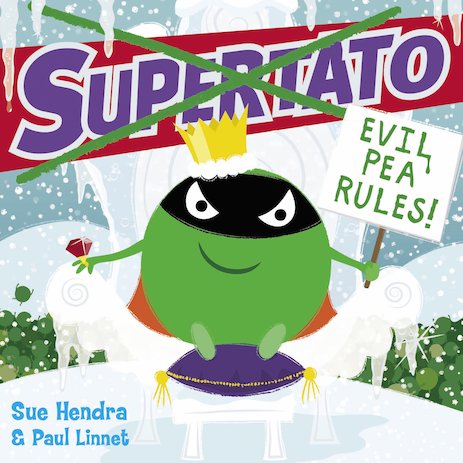 The crayons are on strike! When Duncan opens his crayon box, all he finds is notes that say "We quit". Orange and Yellow are bitter rivals. Blue is sick of water. Beige feels unloved. Will they ever draw pictures together again? Star illustrator Oliver Jeffers teams up with hot new talent Drew Daywalt in a book full of quirky wit. An instant bestseller that will make you use your art kit in a whole new way. Thank goodness Oliver's crayons didn't quit until he finished it.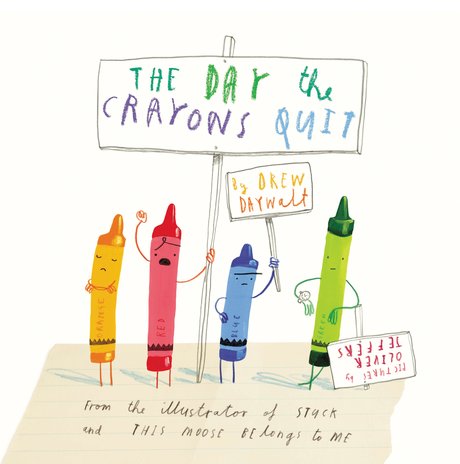 Ding-dong! Get your buns and sandwiches ready. It's the furry, stripy guest we most like to find at our door. The doorbell rings just as Sophie and her mummy are sitting down to tea. Who could it possibly be? It's a big, friendly orange tiger. He'll have to stay for tea, of course! But as you'd expect, a tiger this size has quite a big tummy. He eats all the food in the pantry. And he drinks all the water in the taps. Next time you're having tea and a tiger appears, how will you please your furry guest?